Creative connections and relationships inspire and fuel my own work, and they're one of the reasons I thrive in New York City.  Over the next four weeks, ASPIRE DESIGN AND HOME's website will feature my interviews with a variety of friends – some long-time relationships and some newer acquaintances.
We delve into what has made them icons or icons-in-the-making in their creative realms. We chat about what inspires us and what are the biggest distractions that keep us from getting work done, to what time of day is most productive and what snacks need to be on hand.
Another brilliant friend, Maura Sullivan, a photographer who shoots on film using only natural light, captured these moments in black and white.  The photos and interviews can be found on ASPIRE DESIGN AND HOME's website. 
On the blog, I'll be sharing more about our relationships.
Creative Icon John Lithgow
I met John and his wife, Mary, about 10 years ago, when they hired me to design their new Manhattan apartment.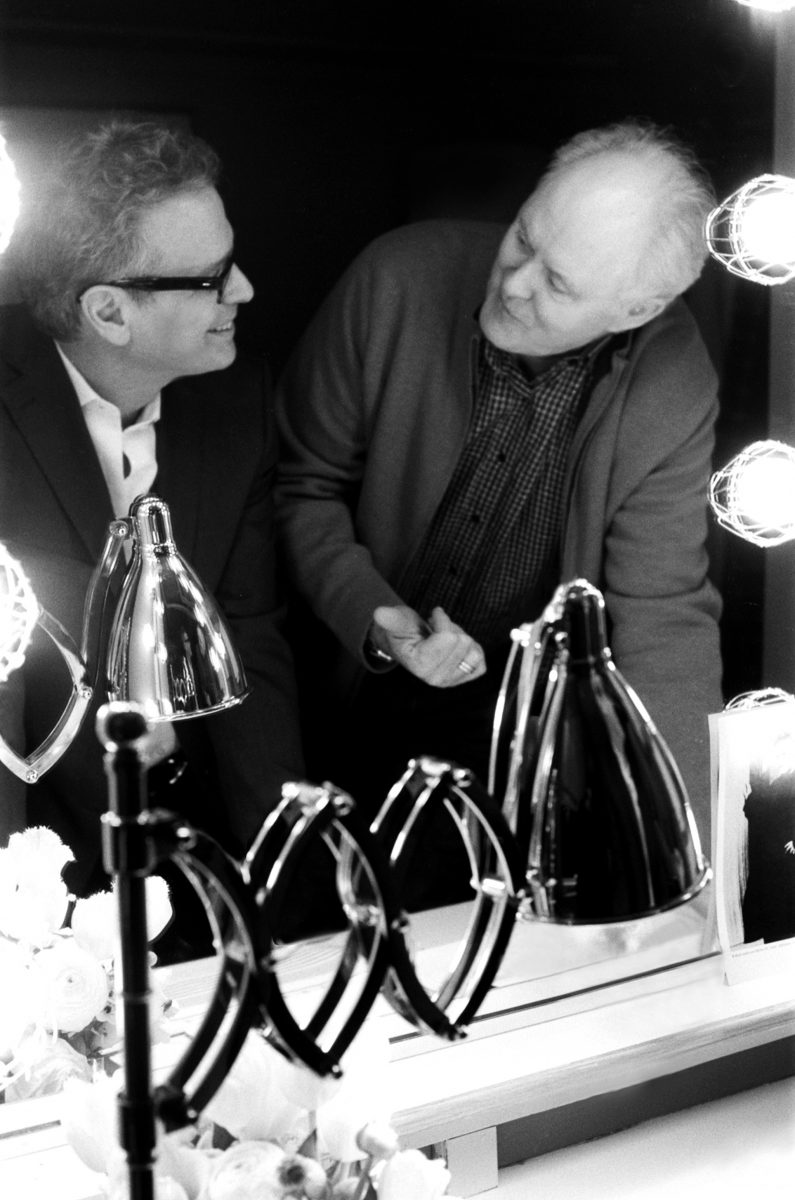 We clicked instantly and chatted for hours about literature, art, design, theater, and memories of our time at Harvard. Working together was a dream. The three of us shopped all over New York and journeyed to Boston on an art-buying trip.
People use the expression "Renaissance man" liberally, but John truly is one – actor, singer, writer, painter, illustrator (plus more that I'm not yet aware of, I'm sure). I always look forward to our dinners or teas, and eagerly anticipate his yearly holiday card, which features his hand-drawn illustrations and clever greetings.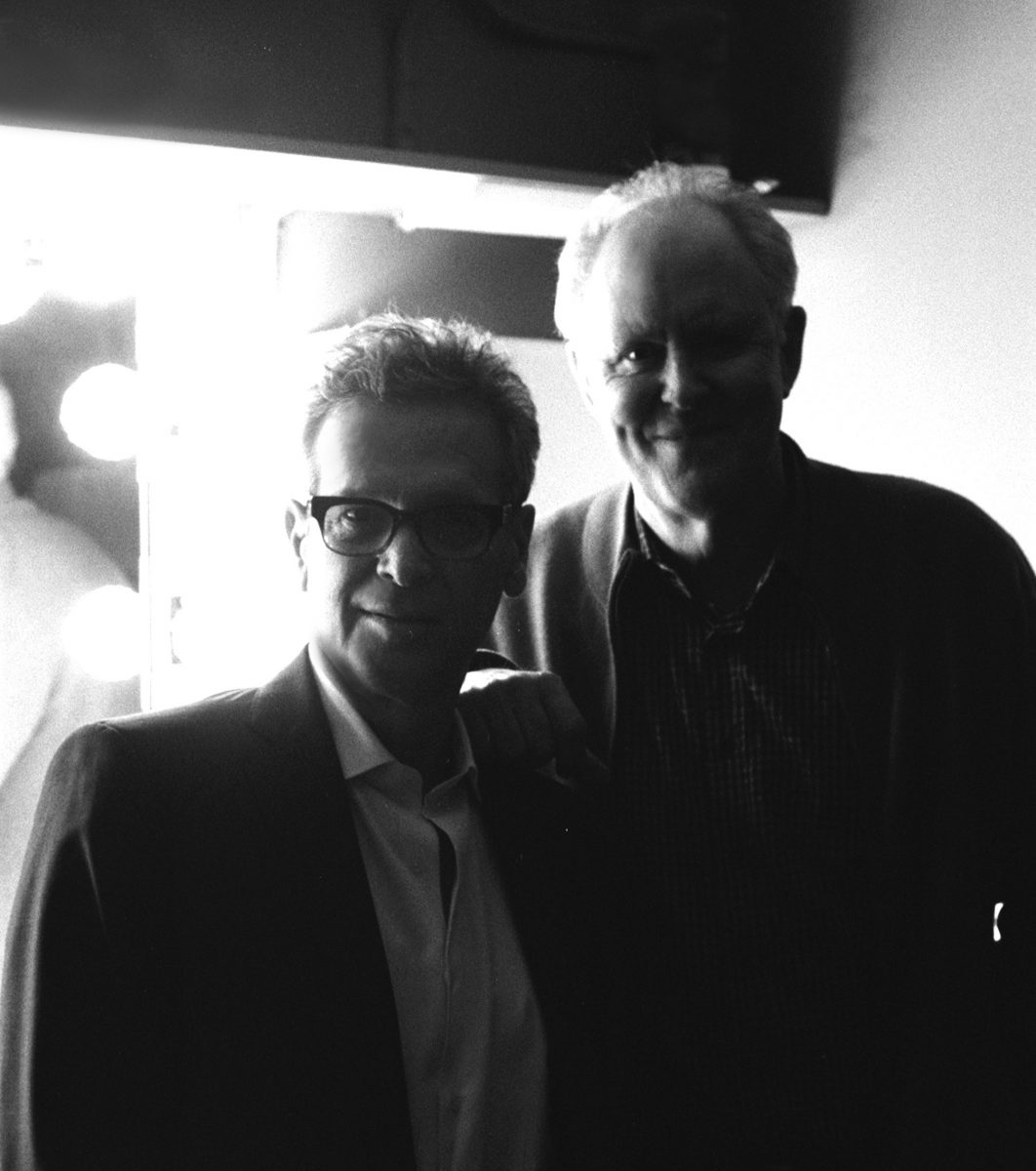 And of course, I enjoy his performances. I'm always amazed that the man I know can disappear into role after role of wildly diverse characters – from favorites like Churchill on The Crown, the Trinity Killer on Dexter, and the wacky Dick Solomon on 3rd Rock from the Sun, to Bill Clinton, and the musical leads in Sweet Smell of Success and Dirty Rotten Scoundrels. I can't believe that the same gentle man I know can play both the evil Roger Ailes in Bombshell and the villain hanging off a cliff battling Sylvester Stallone. He was very touching playing himself in his one-man show, Stories by Heart, which he also wrote.
His New York Times best-selling illustrated book, Dumpty: The Age of Trump in Verse, showcases not only John's artistic skills, but also his uncanny talent for assessing a situation with insightful razor-sharp wit.
John's been recognized across industries with 6 Emmys, 2 Tonys, 2 Golden Globes, 3 SAG Awards, an American Comedy Award, 4 Drama Desks, plus nominations for 2 Oscars and 4 Grammys. John has been inducted into the American Theater Hall of Fame and has a star on the Hollywood Walk of Fame (what else could you want?!).
I talked with creative icon John Lithgow in his dressing room at the Golden Theater on Broadway. To read my interview with John, click here.