For my Creative Icons series appearing on ASPIRE DESIGN AND HOME, I interviewed a wide range of talented friends – some long-time relationships and some newer acquaintances.
Photographer extraordinaire, Maura Sullivan, captured these moments in black and white using only natural light.  The photos and interviews can be found on ASPIRE DESIGN AND HOME's website.
Here's a little extra from my visit.
Creative Icon Malene Barnett
Malene and I met more recently, introduced by a mutual friend who knew we'd hit it off. And hit it off we did. We connected on many levels, especially our keen interest in pursuing a variety of mediums. We both find that cross-pollination helps to spawn new ideas, approaches, and results.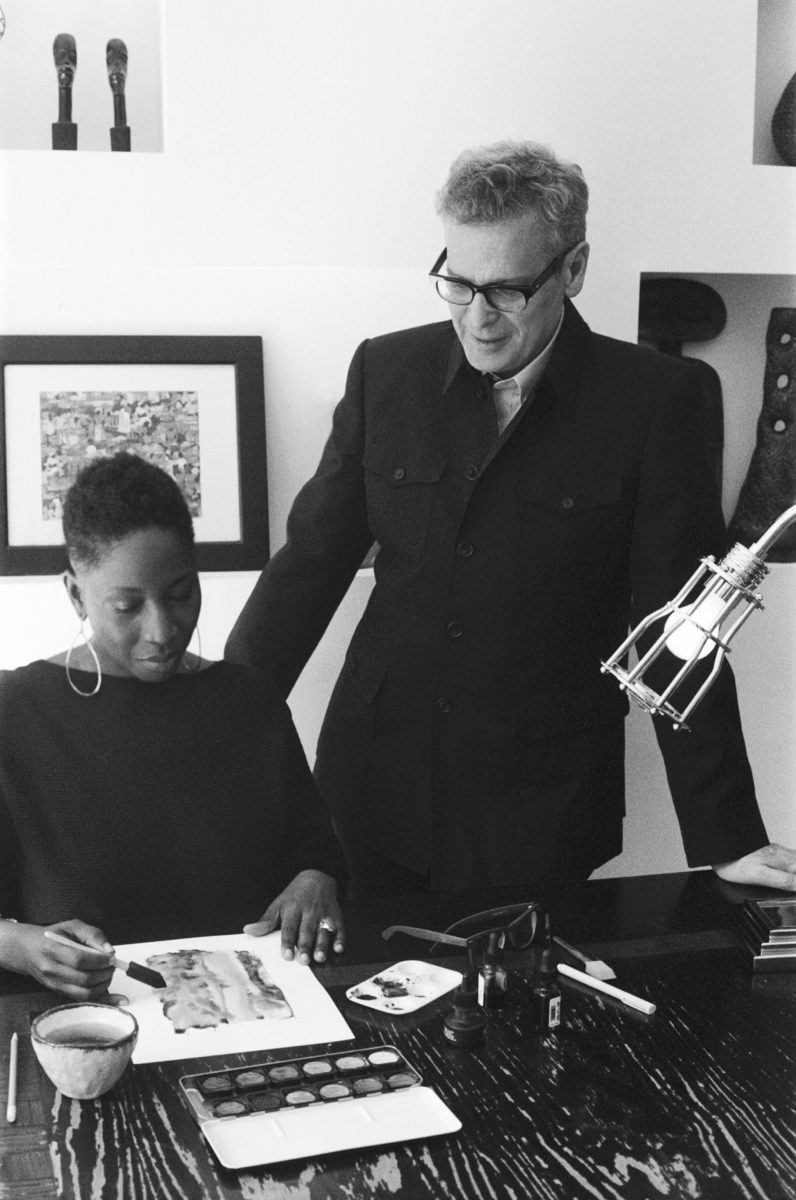 Malene's creative pursuits cross mediums from ceramics and painting to rug making. I was blown away by the gorgeous and colorful design of her home. When I visited her studio, she was painting with watercolors, which would become rug designs she was working on later that day.
Extraordinary bowls and vessels she had hand-created, fired in a kiln, and painted with exquisite details surrounded us. Her colorful mixed-medium pastel/acrylic pieces graced the walls. I want to own all of them!
She's also a strong believer in building and expanding creative communities and opportunities. As a founder of the Black Artists + Designers Guild (BADG), she aims to create an inclusive arts and design world through inclusivity. I was impressed and inspired when I attended BADG's "Beyond the Mask" exhibition in High Point and witnessed the power and excitement Malene and BADG are bringing to the forefront.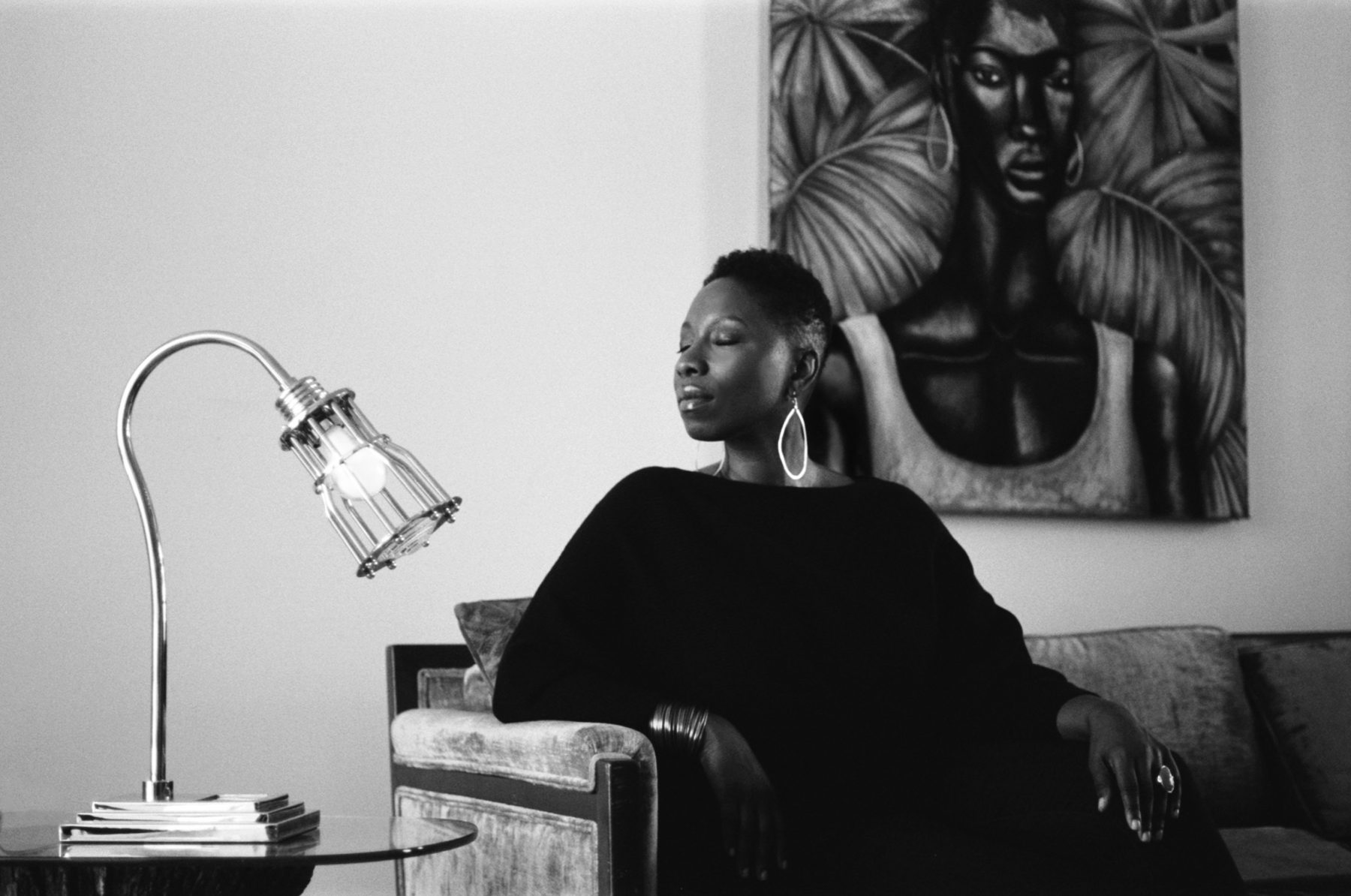 Over the next few months Malene is busy (as always) with exhibitions and speaking engagements. She's presenting a photographic journey of the Kuli potters of Ghana on March 3. Then, she's speaking and exhibiting at NCECA (National Council on Education for the Ceramic Arts) in Richmond, VA March 24-29. Plus, she'll be exhibiting in "Ceramics Now," a group show opening July 10 at Jane Hartsook Gallery on 19 Jones Street, NYC.
To read my interview on ASPIRE DESIGN AND HOME with creative icon Malene Barnett, click here.