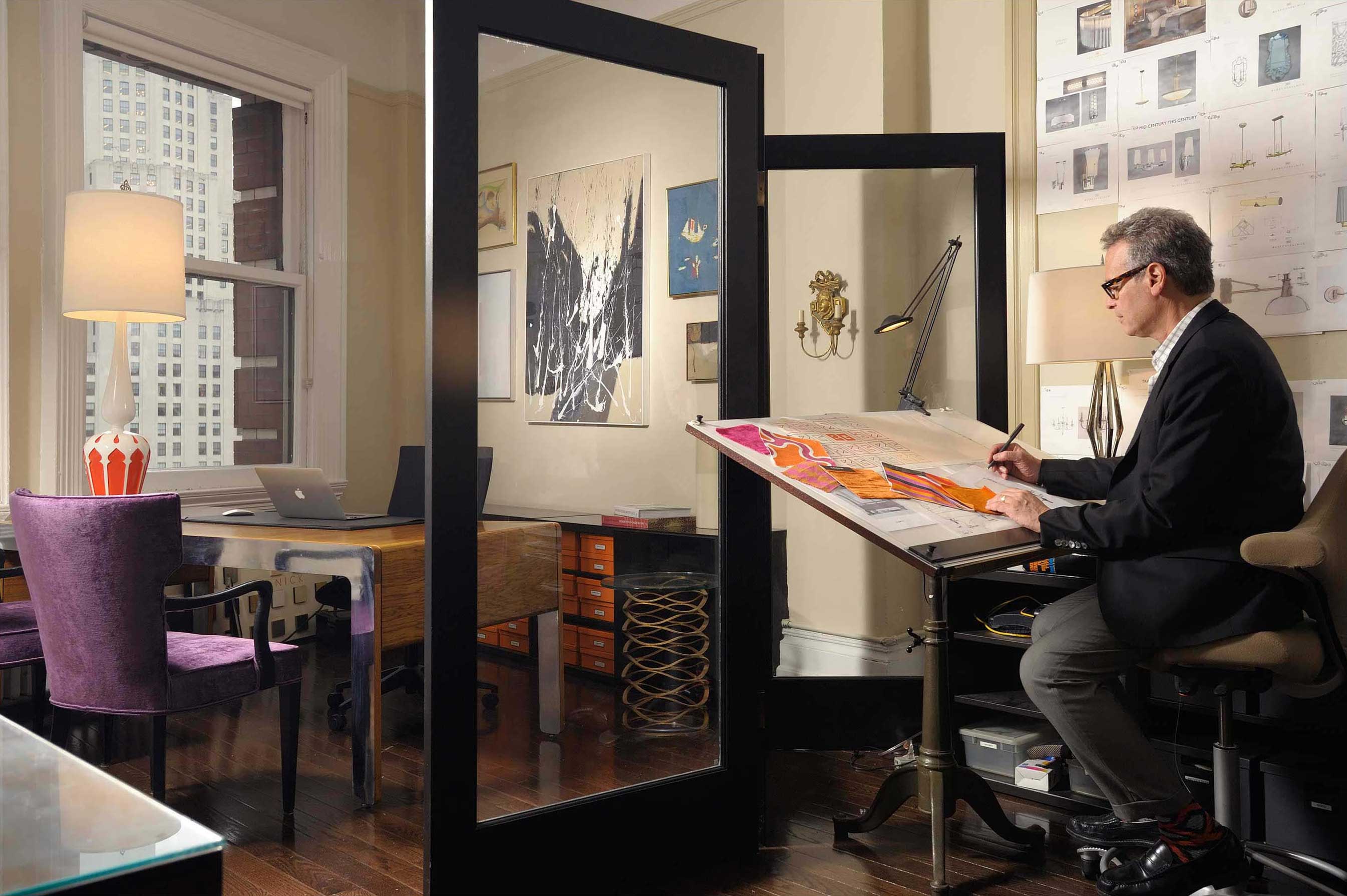 About
From early planning and building stages to the selection or design and manufacturing of furniture and accessories, our firm custom-tailors each project for the individual client. By forming an expert creative team of architect, interior designer, builder, and client, clear communications are established from the start insuring all aesthetic, functional, and budgetary needs are met. The design process becomes demystified and, therefore, a less intimidating and more enjoyable experience.
Global Services
Goal: Offer foreign buyers expertise and high-end resources providing the première/luxury convenience and peace-of-mind of buying property that will be made custom-ready for turn-key move in – from purchase through finishing.
Pre-Buying Services
Assess condition of properties to best suit needs of client in premiere locations, spaces, number of rooms, building services, review of building financial health, investment value, etc.
Design Services
Produce design schemes/floor plans or living plans, including all materials and finishes, based upon client needs, desires, and lifestyle. All surfaces, stone, tile, woods, cabinetry, custom finishes, doors, hardware, plumbing fixture and fittings, appliances, shall be selected.
Create the entire lifestyle environment including all paint colors, wall coverings, furniture, window treatments, floor coverings, lighting, accessories, and art.
Obtain approvals for all custom construction from client or client's representative.
Estimate custom construction costs to customize property for specific client needs.
Create construction drawings.
Bid and coordinate with contractors for custom construction.
Review bids and give contractor recommendations to client.
Construction Services
Liaison for client and Obtain permits with the Department of Buildings.
Obtain permission from Coop or Condo Board.
Work with contractor throughout the construction process to make sure design integrity is maintained. For any construction issues that may arise with contractor provide a solution, get client approval, then implement the solution.
Staging Services
Have apartment installed and appointed for immediate occupancy by client.
Furnish and install the space as approved during design process. Includes ordering all furniture, lighting, carpeting, window treatments, furnishings, art, and accessories.
Supervise delivery, placement and installation of all pieces.
Stock apartment as needed/requested (e.g. linens, small appliances, audiovisual equipment, food, etc.)
Co-ordinate installation of cable, Internet, phone, and other utilities.
Other Services
Offer resources/introductions to Legal and Financial advisors who with work with client in property acquisition