My series of interviews with creative icons continues with David Korins on ASPIRE DESIGN AND HOME.  I visit creative talents where they work and live to talk about what's brought them to where they are in their careers.  Photographer Maura Sullivan captures it all in her own iconic black and white style.  The photos and interviews can be found on ASPIRE DESIGN AND HOME's website. Read more below for more on how David Korins and I have worked together in the past.  
Creative Icon David Korins
I met David Korins through my other passion – theater. At the time, he was a twenty-something wunderkind running the set department at the Williamstown Theatre Festival. We had dinner one night and he was ruminating about a problem with a set that was just about to go into production. Overnight, he re-painted the entire set a monochromatic color. It was a big hit.
I was impressed by his boldness and his talent. Later I hired him to design the sets for an Off-Broadway show I was co-producing, Eve-olution, and a regional production of the musical Saint Heaven.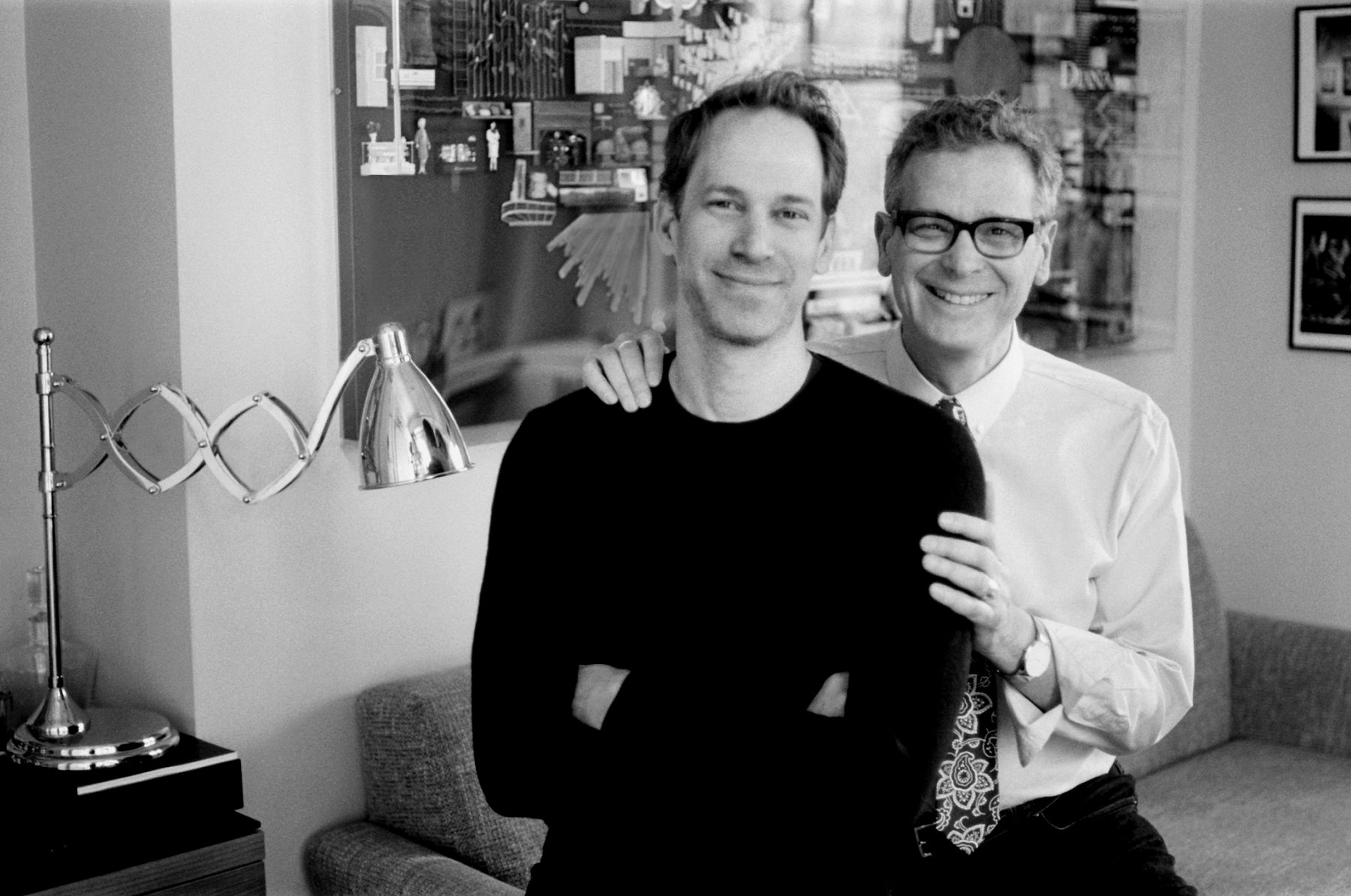 David has a knack for doing what only theater can achieve: he can suggest the time and place without being literal. That gives the theater-goer the license to expand their imagination in a way that no other medium does. He is also the master of "the big reveal," which can be jaw-dropping. Just when you think you've seen the extent of David's set, it reveals even more and elevates the theatricality of the piece. The experience can be breath-taking.
Since then, I have watched David's career skyrocket as he has designed sets for Hamilton, Dear Evan Hansen, Beetlejuice, and the Broadway bound Mrs. Doubtfire. Plus he's created sets for many major rock concert shows including Kanye, Lady Gaga, Bruno Mars, and Sir Elton John. Not to mention, the Academy Awards.
I was on the Board of The Edge Theater Company, that he founded with director Carolyn Cantor and was lucky to see his process – and the resulting productions – closely. Some of my favorites were Orange Flower Water and Blackbird.
David and I can talk for hours and it was fun to shoot this in his office, which is full of sketches, models, and wonderful "weird stuff." David never stops creating, believing you're only as good as your most recent work. It's a reason he's the creative icon he is today.
Read my interview with David on ASPIRE DESIGN AND HOME here.